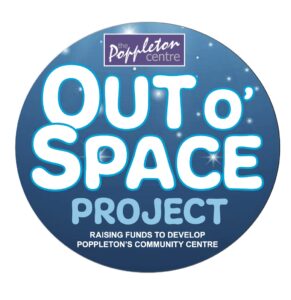 We have been talking about it for months. The Poppleton Centre is out of space. We need to add more rooms. It's been months in the making, and it'll be many more months coming to fruition, but the plans to enlarge The Poppleton Centre have now been approved by City of York Council and the fundraising starts in earnest.
£900,000 Target
Cost estimates have put the whole project at around £880,000 with the result that the plan has been split into three phases.
Phases 1 & 2 – Adding two rooms on a first floor above the Maypole and Dodsworth, with sprung floors, to accommodate many regular and potential new users. Access will be through external doors, stairs and a lift. Toilets will be included on the first floor and we will also be enlarging Poppleton Social to provide additional seating and improved kitchen facilities. Estimated cost £550,000
Phase 3 – New roofing and bifold doors for Poppleton Social to create improved access to outside seating. Creating extra space to enable Explore Library to move from its current location to The Centre. Estimated cost £330,000.
Trust Pledges £150,000
Poppleton Community Trust, which manages The Centre on behalf of the villages, has pledged £100,000 from existing funds and has already generated a further £50,000 from fundraising activities. We look forward to welcoming you to these and hope that you'll take the opportunity to bring family and friends along, too.
You Can Play Your Part
There are so many other ways that you can help to enable this ambitious plan to come to fruition. We won't be able to do it without everyone who enjoys our facilities and appreciates this vibrant hub at the centre of the village giving maybe just a little time and a helping hand. Maybe you could help raise some of the money we need to bring this exciting project to fruition.
How you can help
There are any number of ways you can help with generating the funding we need to reach our goal.
Donate Through Crowdfunding
Go to our crowdfunding page and pledge a donation to help us achieve the £460,000 to turn this project into reality. Encourage your friends and family to get involved, too. It's so easy to do and every donation helps us towards our goal.
Put Your name on the Building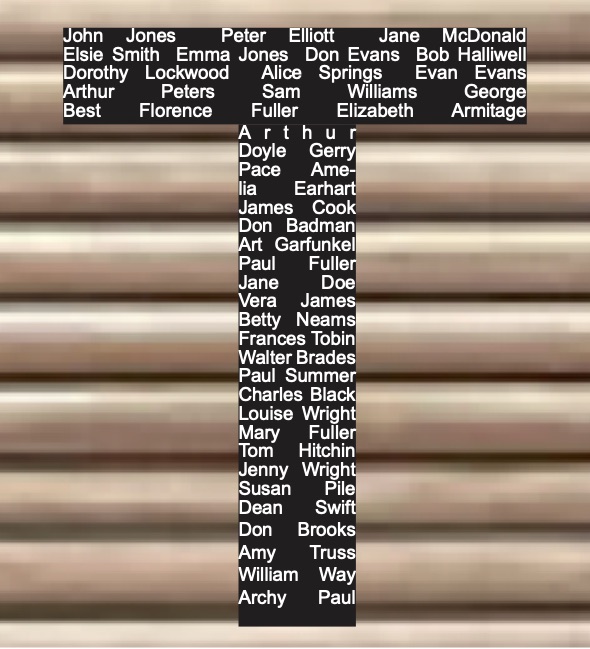 The new annexe will have The Poppleton Centre name prominently displayed on the side of the building. Each letter will be made up of the names of all those who have asked to have their name on the building to show their support. For just £25 each your name, those of your family and friends can be included for display on the building for all time.
To donate in this way, go to the foot of the page.
Does your employer support good causes?
Many companies are keen to be involved in the communities they serve. Not only is it good for business but it is hugely appreciated by their colleagues. If the business or organisation you work for supports good causes would it be appropriate for you to propose the Out o' Space project as a candidate for a donation? If you'd like some support doing this talk to Beth, Helen or Bob (contact details further on) and we'll see what we can do to help.
Please contact info@poppletoncentre.org.uk
Do you own a local business and would like to help?
Businesses in the area are extraordinarily generous in their support of the village and its activities. If you are a local business owner, or run any organisation in and around York, we'd love you to get in touch so we can discuss ways to maximise the mutual benefits of working together to support your local community centre.
Please contact info@poppletoncentre.org.uk
Only with your help can we grow The Centre
The Poppleton Centre is your community centre. If you can help in any way to make this project happen we'd love to hear from you. Contact details are on the next page, or talk to any of our Trustees.
Donate to Put Names on The Building Here
To make a donation and list a name or names on the building please add one name per £25 donation separated by a comma. Then add the number of names to the basket and click Add to Basket.